Tormenting Legends II Pre-Order has been started. This Compilation LP will be out as DLP and contain below stuffs.
A:
Puissance- Intro
Wolfsmond- Wilde Jagd
Arckanum- ニNGIN OFORHニRRA (unreleased version)
Nasheim- Leda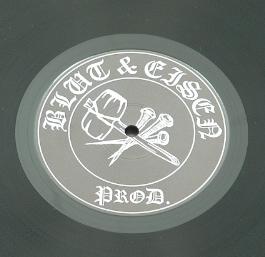 B:
Eternity- Tormenting Legends
Katharsis- A.R.I.I.O.T.H.
Vargsang- Crush the whores
Bael- Amertume
C:
Nyktalgia- Schemes Amathia
Klage- Vernichtungsg・e
Luror- Miasmal Dust of Hell
D:
Elite- Hyllest
Sarath- Lengsel
Musta Surma- Miekka ja Krusifiksi pt.2
Sargophagus- The Cross Charred Black
We seem to be able to expect
CD edition
but it's in under control of Blut&Eisen Prod and so I can't expect definitely.
What is Tormenting Legends? Well, it's compilation LP series produced by Blut&Eisen Prod. Tormenting Legends (I) has,you know, already released in 2003 and sold out. However,I'll tell you the detail of it below.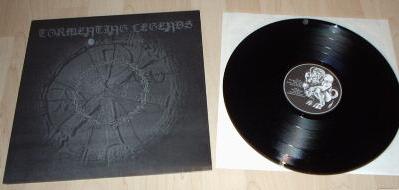 12" Gatefold LP limited to 500 hand numbered copies
1. SATANIC WARMASTER: lords and tyrants
2. KADOTUS: surmavirsi
3. HATE FOREST: for those who came before us
4. ARMAGEDDA: domedagens triumf
5. HORNA: kauhun siivet
6. PEST: funeral
7. SARGEIST: vorax obscurum
8. FORGOTTEN TOMB: desolated funeral
If you're interested, contact with Blut&Eisen Prod directly.
→
Look here